The process of opening-up Saudi Arabia to the world is going on in earnest. As a part of the Vision 2030 blueprint, masterminded by Crown Prince Mohammed bin Salman, the Saudi government is implementing a plan, which, amongst many other things, aims to turn the Kingdom into a popular tourist destination by the end of the decade.
Other GCC countries, but particularly UAE, Qatar and Oman, also seek a growth in tourism, and see the industry as one of the potential pillars for their post oil economies.
In many countries, tourism is a major economic activity that contributes to economic prosperity. It is also an industry which generates revenues that quickly seep downwards to the very grassroots of society, and so everyone benefits from it. But apart from the economic and financial gains, tourism can also be an instrument of change within societies, opening up conservative, inward looking communities to the outside world. Several Arab Gulf countries have the ambition of turning themselves into major tourist destinations, and some have already considerable success. The potential is great, but there are also some risks.
Dubai led the way
Some have had an early start. Foremost is Dubai, where since the 1960s the ruling al Maqtoum family actively encouraged visitors: first by building a new airport – upgraded and modernised several times since; and second by developing the other necessary infrastructure, such as hotels. "Who is going to stay in all these hotels?" someone asked Sheikh Mohammed bin Rashid al Maqtoum. "Build it and they will come," he replied. And they did. In their millions and from every corner of the world. Emirates airlines was established in the 1980s. It kept the airport busy, but it was also pivotal in ensuring that tourists could reach Dubai, and that the emirate was not subject to the whims of other carriers.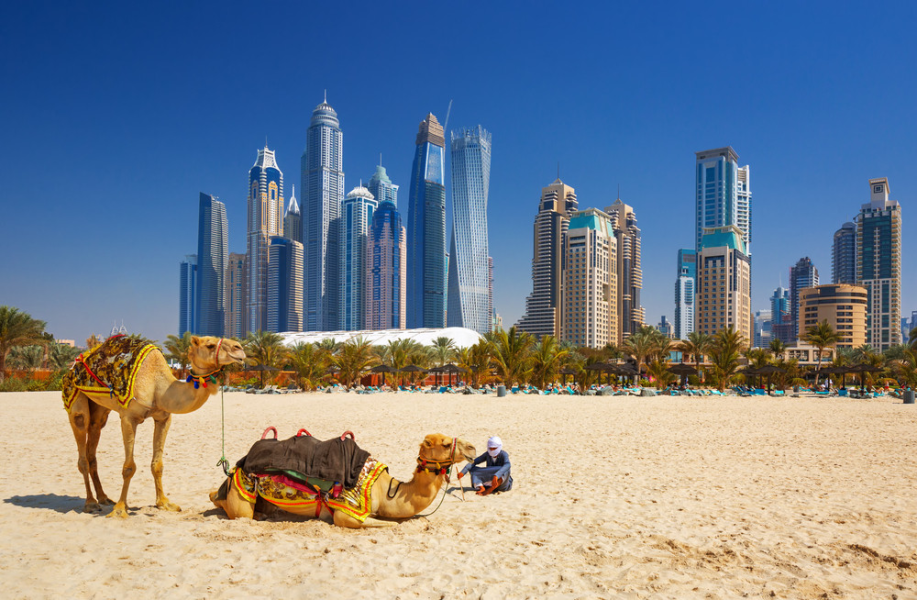 After the infrastructure, the product and the brand
Apart from developing its infrastructure from scratch Dubai also had to develop the product. What would tourists do once they get to Dubai? The emirate was creative. It started a series of "festivals", including a month-long shopping festival. So people started flocking to Dubai for shopping. Big shopping malls were built, and then entertainment areas. A new metro linked the old Dubai with the new one.
All this happened at a time when the region was still – apart from activity around the oil industry – largely in a slumber. The shining lights of Dubai were a lure for people from all over the Gulf and beyond, from the sub continent and from the former Soviet Union, and soon, also for tourists from Europe. Accessing Dubai became easy, compared to other Gulf states thanks to a relaxed visa regime, and this became an additional incentive. Many who came liked it so much they wanted to stay. They started buying flats or villas. Tens of thousands were built in a very short time to satisfy the demand.
Part of the success was Dubai's ability to develop " a brand". Say "Dubai" and what comes first to mind for most people is opulence, a futuristic modern city, and a melange of people, food, cultures and goods. Protecting the brand became an obsession of the al Maqtoum's. 
Dubai now has competition from places around it who want to copy it, and then do it even better. Dubai risks becoming a bit dated and faded, but this is unlikely to happen as long as Sheikh Mohammed bin Rashid is at the helm. He has so far kept Dubai ahead of the curve by being ambitious, creative, and daring. One can only speculate about what his latest ideas for the emirate will be. 
In the meantime however the Dubai trajectory may be one way through which we can understand how tourism will develop in the rest of the Gulf. Qatar, Oman and other parts of the UAE such as Abu Dhabi and Ras al Khaimah also have ambitions to become popular tourist destinations. For the moment the numbers visiting these places are modest. But it is Saudi Arabia's ambition to become a popular tourist destination that is causing most interest, and for good reason.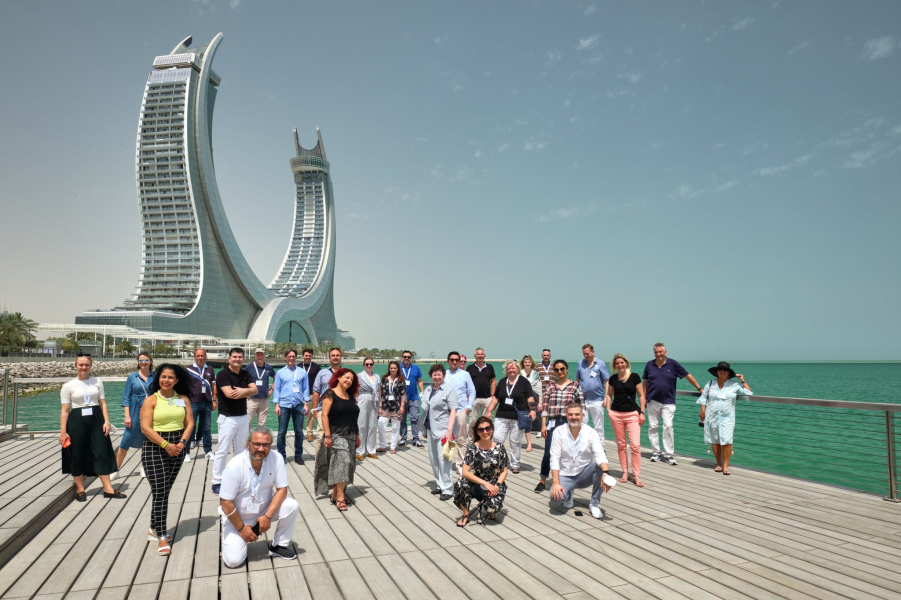 Opening up Saudi Arabia
Saudi Arabia has been visited by millions over centuries. They were practically all pilgrims visiting the Islamic holy sites of Mecca and Medina to perform Hajj. The number of Hajj visitors increased enormously in recent years with the advent of air travel. The Saudi authorities at first struggled to cope, but eventually became very adept at developing the necessary infrastructure, and these days the annual Hajj is run like a military operation. The numbers were also capped, so each country has a quota of how many pilgrims it can send each year. Other sorts of tourism were, until recently, discouraged. Getting a visa for Saudi Arabia was difficult.
In 2019, as part of the modernisation process led by Mohammed bin Salman, a tourist visa was introduced. Covid interrupted the process but it is now back on course. The government's plans are to make tourism a key driver of the Kingdom's economy, aiming to contribute to the GDP by more than 10%.  The task to achieve this is enormous and Mohammed bin Salman is a man in a hurry. The infrastructure is being developed at a fast pace.
Developing the product is more difficult. The aim is to develop a number of resorts along the Red Sea coast, mainly for mass tourism, with some other resorts in the interior, such as Al Ula, for the more discerning visitor. In a country that until 2016 shunned all kinds of public entertainment, developing the product is a challenge on an epic scale. More so is the business of developing the brand. Whoever is in charge of developing the Kingdom's brand must be having a difficult time as they try to reconcile the contradictions in 2023 Saudi Arabia, and package them for a global audience. But you can already see some seeds of success, so by 2030 one can expect that the Kingdom will have a decent tourist product, the infrastructure to support it, and a brand that would be able to project it.
Success will however also depend on the more abstract process of the country's frame of mind. Most Saudis lived most of their lives in the closed, conservative society that preceded Mohammed bin Salman. Even the thousands who spent time studying or living overseas, quickly returned to the traditional conformity once they were back home. Opening the country for tourism is therefore something on which not all Saudis agree since it is obvious that the impact of mass leisure tourism on Saudi Arabian society is likely to be enormous.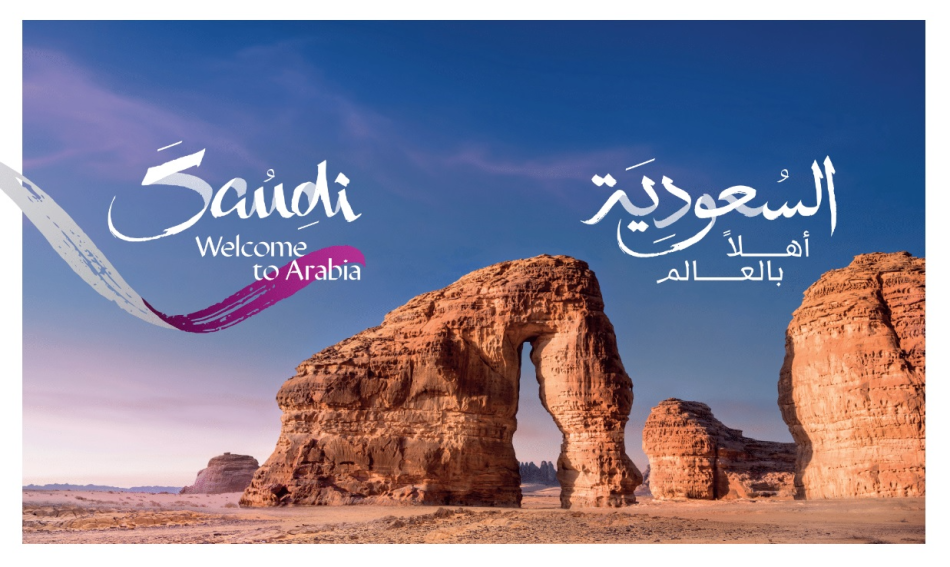 Keeping everyone safe and secure
The Saudi authorities have a difficult task of maintaining a delicate balance to avoid a backlash from conservative forces, and to ensure the safety and security of visitors. One incident can create havoc, and put years of work and billions of dollars of investment at risk. Everyone can still remember how the Egyptian tourist industry reeled under the threat of violent radical Islamic groups who saw tourism as evil, and tourists as proponents of that evil. Cairo's iconic Egyptian Museum had to be surrounded like a military fortress, and each hotel had to have an armoured car stationed in front of it. The Saudis are trying very hard to avoid going this way. 
The experience of Dubai may offer some inspiration for a way forward. In defence of his vision for the emirate Mohammed bin Rashid al Maqtoum says that in Dubai there are mosques and there are discos, whoever wants to go to the Mosque can find one very easily, whilst those who want to go to a disco can also do so freely. At the same time the government of Dubai has kept a firm hand on how tourists behaved themselves, and some lines are not to be crossed. Problems arise when those lines are not so clear, and when the unsuspecting guest does not know about them. 
The risk of a backlash against tourism and tourists in Saudi Arabia is real. Tourists should be discreet and respectful, and the government should make its red lines known to tourists. The brand has to complement that. In the end the advent of tourism is part of a larger Saudi effort to modernise and be part of global processes. Striking the right societal balance in the process of doing that will be absolutely necessary. It is right for the Saudi government to be ambitious in its vision, bold in its implementation, and fast in its delivery. With tolerance and respect for different outlooks, and by adopting a common sense approach the transition can be achieved seamlessly and the world can soon start admiring the beauty of Saudi Arabia and the traditions of its people.
source: Dr Dennis Sammut is Managing Editor of commonspace.eu and Director of LINKS Europe based in The Hague. He writes regularly on European and international security issues, the EU's policy and strategy towards its neighbourhood and Gulf affairs. (director@links-europe.eu).
photo: Vogue Arabia
The views expressed in opinion pieces and commentaries do not necessarily reflect the position of commonspace.eu or its partners