Russian armed forces conducted a major nuclear drill on Wednesday (October 26), the first since Russia launched its invasion of Ukraine in February. The last Russian nuclear drill took place five days before it invaded Ukraine. President Vladimir Putin monitored the drill from a control centre. The exercise, which Russia says is an "annual routine", worries western countries because Putin has hinted he may be ready to use nuclear weapons in Ukraine
Russian Minister of Defence Sergei Shoigu called the drill a simulation of a "mass nuclear strike with strategic attack forces in response to a nuclear attack by our adversary". According to Shoigu, the army practised a 'massive nuclear strike' in preparation for a possible nuclear attack by an enemy. The exercise included firing long-range cruise missiles at practice targets. The missile-carrying K-114 Tula submarine and two Tu-95 long-range strategic nuclear bombers were also used, the Kremlin reported. The missiles were fired from the Kamchatka Peninsula, in the far east of Russia. Cruise missiles from a nuclear-powered submarine were fired in the Barents Sea, in the north of Russia.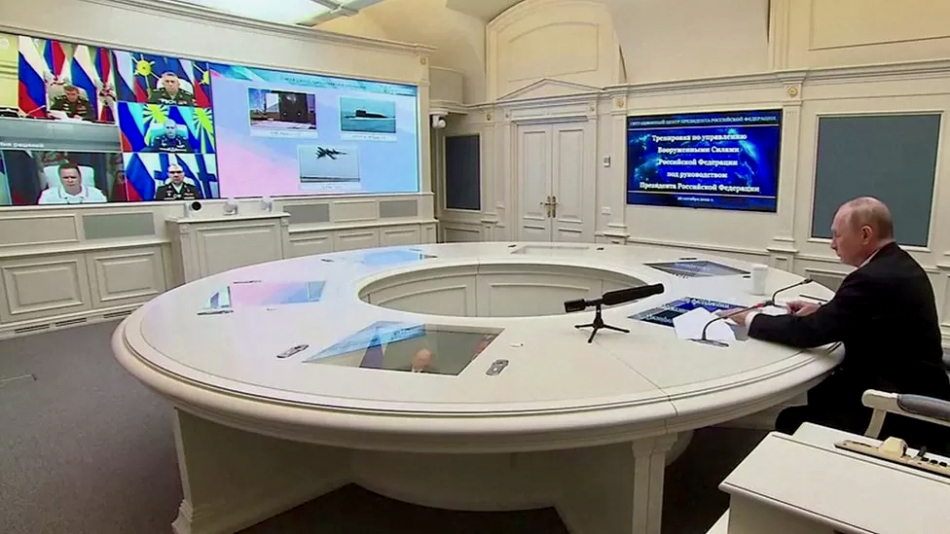 Western countries had been informed in advance about the major military exercises. Ukrainian Minister of Defence Oleksii Reznikov said he was "absolutely sure" that Putin's nuclear rhetoric was part of the "blackmailing of our western partners", meant to discourage them from providing further weaponry to Kyiv. Nevertheless, the United States said it appreciated Russia's advance notice of the exercise. The two countries agreed in 2010 to alert each other whenever an intercontinental missile test was carried out. 
 
source: commonspace.eu with agencies
photo: This image shows what Russia said was an intercontinental ballistic missile launched by a nuclear-powered submarine. Russian Defence Ministry