Vladimir Putin attended the summit of the Eurasian Economic Union that was held in Bishkek on Friday (9 December), and was upbeat afterwards when addressing a press conference before he departed back for Moscow.
Answering questions from mainly Russian journalists Putin shrugged off all concerns, and expressed satisfaction with the performance of the Russian economy, the Russian Army and the Russian judicial system. 
Perhaps the most striking comment came when Putin was asked about the war in Ukraine, which he insists on calling a "special operation".
"The special operation is going on normally, everything is stable there with us - there are no questions there and there are no problems today. As you can see, the Ministry of Defence is behaving quite transparently. Everything that happens in reality, on the ground, everything is reflected in the daily reports of the Ministry of Defence. So everything is actually objective and the situation is, I have nothing to add here.
As for the settlement process as a whole, yes, it will probably not be easy and will take some time. But one way or another, all participants in this process will have to agree with the realities that are taking shape on the ground."
The summit brought together the leaders of Russia, Kyrgyzstan, Kazakhstan, Belarus and Armenia. A number of agreements were also signed by the five countries during the summit.
Image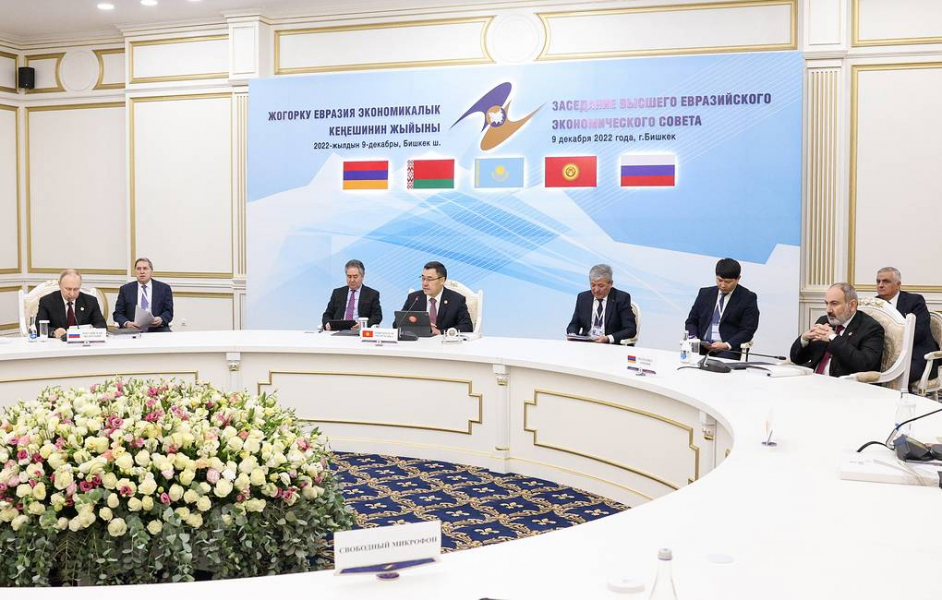 In the summit, Russia took over the chairmanship of the EAEU from Kyrgyzstan. The next formal summit will be held in Moscow in the Spring. But Mr Putin, always keen to keep his allies in his sight, will be meeting the leaders of the EAEU countries together with those of the other CIS countries in St Petersburg before New Year.
source: commonspace.eu with agencies
photo: Vladimir Putin in Bishkek on 9 December 2022