US President Joe Biden's national security adviser, Jake Sullivan, travelled to Saudi Arabia on Monday (27 September) to meet Crown Prince Mohammed bin Salman and will later travel to the UAE to discuss a range of "regional and global challenges" 
Sullivan is the highest-ranking US official to visit the Kingdom since Biden took the presidency. The US Special Envoy to Yemen Timothy Lenderking and National Security Council Middle East and North Africa Coordinator Brett McGurk will also join Sullivan and they are expected to meet Defence Minister Khalid bin Salman.
The war in Yemen is expected to be the main topic in the discussions. Sullivan's visit is part of the wider and recently intensified efforts to end the war in Yemen which has been dragging on for seven years. 
Meanwhile, the Yemeni prime minister, Maeen Abdulmalik returned to Ataq in central Yemen where he met with the governor of the Shabwa district, Mohammed bin Adeow. Abdulmalik held a meeting with the local authority and the province's military and security leaders to discuss combat arrangements against Houthi militias, according to Al Arabiya. 
Image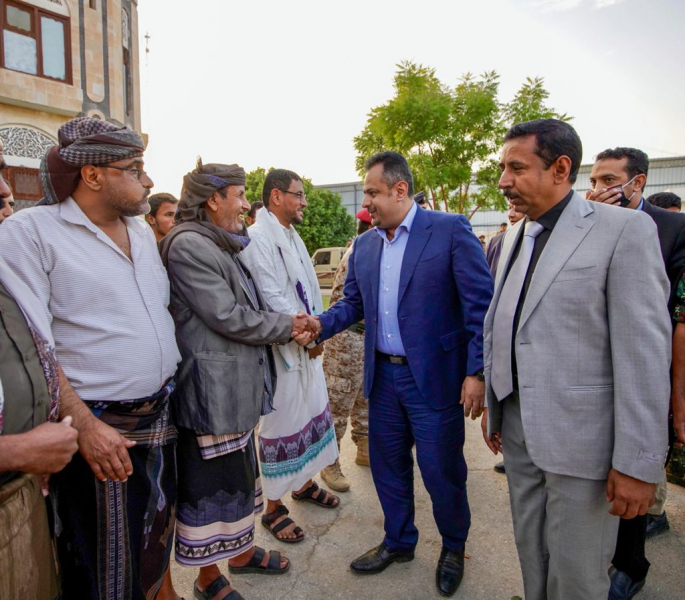 Shabwa is home to the Ministry of Interior and one of the largest remaining strongholds of the government. The district faces a double threat from the Houthis on one side and an Emirati backed group in the Balhaf port area who refuse to hand over the port to the government. 
Analysts suggested that Abdulmalik returned to Yemen due to the recent protests against living conditions. However, due to the failure to implement the Riyadh agreement, Abdulmalik decided to return to Ataq and not Aden, the temporary capital where the Southern Transition Council holds de facto power. As soon as Abdulmalik returned, the local currency witnessed some improvement after weeks of decline. It is not clear how long Abdulmalik's visit will last. 

Source: commonspace.eu with Al Arabiya (Riyadh) Al Jazeera (Doha), The White House Briefing Room (Washington, DC).
Picture: National Security Adviser, Jake Sullivan; Twitter: @South24E.