Algeria's state-owned oil company has offered to increase its supply of natural gas to Europe in case of possible decline of supplies from Russia. Sonatrach CEO Toufik Hakkar made the announcement on Sunday saying that the firm was ready to pump additional gas to the EU from its surplus via the Transmed pipeline linking Algeria to Italy.
Hakkar, however, said that the amount of supply will be contingent on the availability of a surplus of gas or liquified natural gas (LNG) once the national demand and "contractual engagements" are met. He did acknowledge that there was an unused capacity (around 10 billion cubic metres out of a possible 32 billion cubic metres) in the current pipeline to Italy which can be used to increase the European supply. 
Algeria also has a pipeline with Spain but the one jointly operated by ENI has four times the capacity of the Spanish pipeline. The possibility of shipping via LNG tankers was also discussed by Hakkar. 
The offer from Algiers comes as Italy's foreign minister Luigi Di Maio visited Algeria with Eni Chief Executive Claudio Descalzi to discuss cooperation in light of the Ukraine crisis, the ministry said on Monday.
Image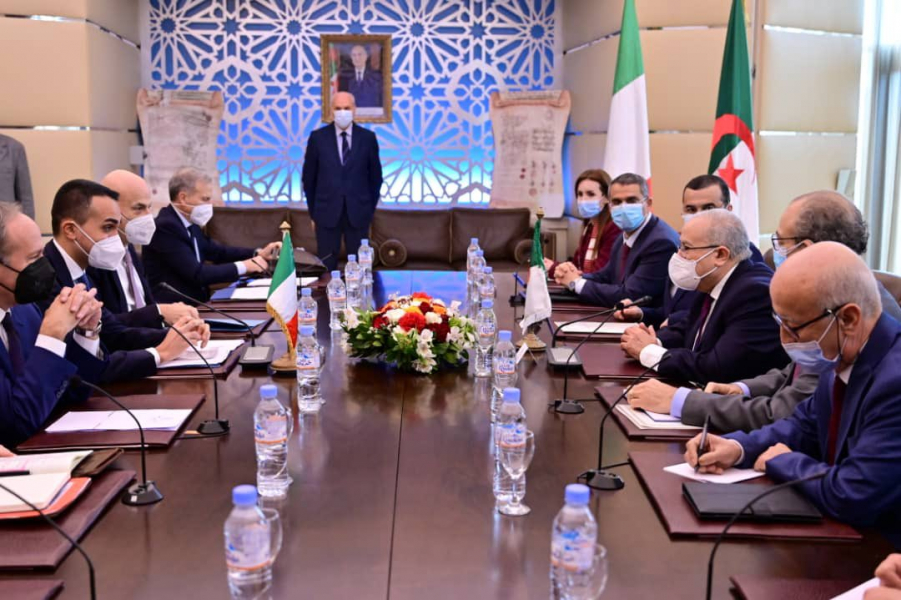 The news from Algiers is definitely a relief for Europeans. However, Algeria alone may not be able to fulfil the demand. 
Former Algerian energy minister Abdelmajid Attar told AFP in the medium term, "in four or five months, Algeria can send larger quantities", however, the country must first "develop new reserves" of shale gas.
Sonatrach announced in January that it would invest $40 bn into oil exploration, production and refinement, as well as gas prospecting and extraction, between 2022 and 2026.'
Source: commonspace.eu with Middle East Eye (London), AFP (Paris) and Euronews (Lyon) 
Picture: Sonatrach CEO Toufik Hakkar; Source: MENA Affairs.