Ukraine asked all NATO members, at a summit in the Latvian capital, Riga, on Wednesday (1 December) for a "deterrence package including sanctions" against Russia. Ukraine and Western countries suspect the Kremlin of preparing for a military invasion.
NATO is concerned about the Russian troop build-up in the Ukrainian border area. The Ukrainian Minister of Foreign Affairs, Dmytro Kuleba, pleaded during the summit for more straightforwardness and more transparent communication with Moscow, and called for the preparation of sanctions against Moscow, and more military support for Ukraine. According to Kuleba, this can prevent the "worst-case scenario".
 
Image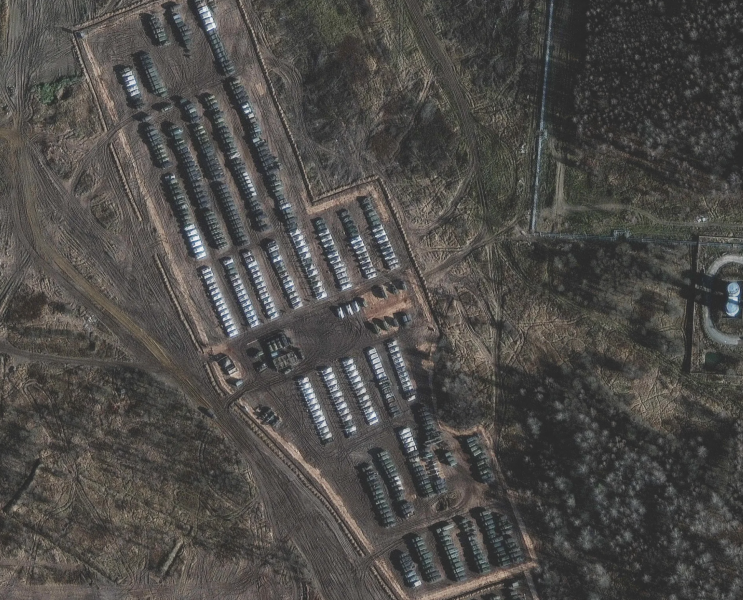 A satellite image taken on November 1, 2021 shows the rows of armoured cars and tanks near the town of Yelnya near Smolensk, western Russia. AFP

The NATO Secretary-General, Jens Stoltenberg, had already warned Russia that a "high price" would be paid in case of an attack on Ukraine and that it could expect sanctions. He said it was unclear what the purpose of the recent Russian troop build-up is, but stressed that "we must be prepared for the worst".
On its part Russia says it holds NATO responsible for the escalation of tension. The President of Russia, Vladimir Putin, has warned the alliance that it will be forced to act if advanced missile systems are placed in Ukraine.
Russia annexed the Crimean peninsula in 2014 and supported armed separatists in Eastern Ukraine.

source: commonspace.eu with agencies
photo: The Ukrainian Minister of Foreign Affairs, Dmytro Kuleba. AFP